Posted by Bob Muir on Mar 27, 2014 in
Videogames
|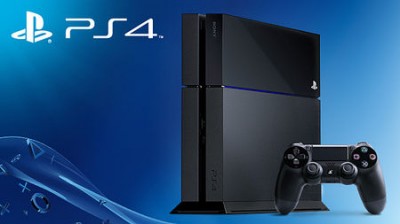 Opinion is currently split on backwards compatibility, or the ability to play games from previous consoles on a new console. On one hand, it's great to not need older consoles to play your favorite games, letting gamers sell their old systems for some extra cash and free up space under their TV; it ensures that we don't lose the ability to play generations worth of games, something movies haven't had to worry about as much. On the other hand, including old chips isn't cost-effective, and emulating them is very difficult due to their complicated architecture; plus, backwards compatibility is only a strong selling point for the first year of a console's life, when game choices are limited. It's a real shame that the PS4 can't play any previous games, but it's understandable. But that may soon change.
On Twitter, Ahsan Rasheed, a tipster who's been fairly accurate in the past, seems to know about some of Sony's future plans for the PS4. We already knew that limited PS3 "backwards compatibility" was coming later this year with PlayStation Now, a subscription service that will stream PS3 games running on separate servers to your backwards-incompatible PS4. But according to Rasheed, Sony is prepping "Local PS2 / PS1 support on PS4 w/ native 1080p rendering for select titles." That seems to imply that Sony is adding emulators for PS1 and PS2 games, while some PS2 games will get graphical upgrades to render in full high-definition. In effect, those games will be similar to the HD remastering that has been performed on many PS2 games the last generation; they won't look quite as good, since those games often redrew 2D elements, improved textures, and cleaned up audio, but they'll definitely be improved.
On the other hand, Rasheed could be saying that only some PS2 games will be playable at all, but they'll all render in 1080p. Hopefully that's not the case, as it would be great to just pop a PS2 disc into the PS4 and hit the ground running. In another tweet, he says that the emulation is still buggy and not every game works yet, but it's at least a start. As long as the games run better than the sub-par Xbox emulation seen on the Xbox 360, I think we have reason to look forward to this. If Sony gets the bugs worked out, I'd bet they announce the emulation at this year's E3 in June.
Oh, and PS1 emulation would be nice — but they've already proven they can emulate that system's hardware on the PS2, PS3, PSP, and PS Vita, so it's really just a question of what's taking them so long.
Source: The Escapist