Posted by Bob Muir on Apr 10, 2014 in
Videogames
|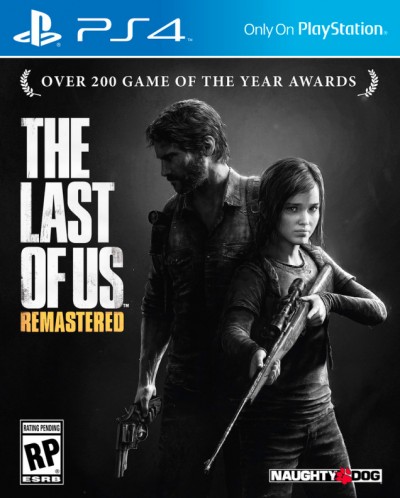 As rumored, Naughty Dog's The Last of Us is getting a PS4 release. First released in June 2013, the original version pushed the PS3 to its limits, using what Naughty Dog learned from making the Uncharted trilogy, and won tons of awards. However, it's not surprising that Sony would like the game to have a longer tail when it comes to sales, and putting it on their new system will help. The Last of Us Remastered will run at 1080p and is targeting a frame rate of 60fps; all the DLC will be included, as well as a commentary track. Those are all the details shared so far, so it's not yet clear if there will be any other improvements. It's a tough proposition for many gamers, though.
Just as with the PS4 and Xbox One's Tomb Raider: Definitive Edition, the original last-gen version of the game is still very pretty and quite playable, as well as retailing for less. The main benefits of upgrading are rendering at 1080p — many games last-gen were rendered at 720p or lower, then upscaled — and at a smoother framerate. The upgrade from the originals isn't as obvious as it was with most HD remastered games, such as the recently released Final Fantasy X|X-2 HD Remastered, because these games were only released last year. It's obvious that the main reason these games are getting current-gen versions is because the shift in console generations is cutting into the long-term sales of these games. I wouldn't be surprised if fellow 2013 AAA game Grand Theft Auto V gets a current-gen version soon too.
Still, if you haven't picked up these fantastic games yet, you might as well go for the newer versions. As TVs keep getting bigger and bigger, owning a version with a higher resolution couldn't hurt. I'd always err on the the side of a version with a higher resolution in the long run, because look at how fuzzy non-HD Wii games look on a 55″ HDTV.
Source: Kotaku