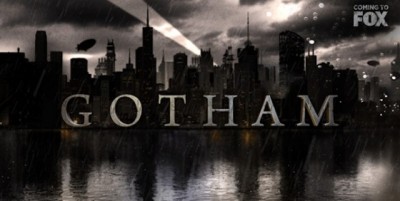 Good news for Batman fans who weren't satiated by the Dark Knight Trilogy, the critically-acclaimed Arkham series of videogames, and the upcoming Batman vs. Superman: Fox has picked up Gotham, a police drama centered on Jim Gordon and set before Bruce Wayne became Batman. Ben McKenzie is portraying a younger Gordon, while David Mazouz is young Bruce Wayne and Sean Pertwee is Alfred Pennyworth; Jada Pinkett Smith, and Donal Logue are also supporting cast. And naturally, there are some villains involved.
Catwoman (Camren Bicondova), Poison Ivy (Clare Foley), The Riddler (Cory Michael Smyth), and The Penguin are among the villains who will be featured on Gotham. There are rumors that the Joker will show up as a comedian in crime boss Fish Mooney's club, but there's no concrete info yet.
As always, cautious optimism is a good thing to have with shows like this. There's potential to tell some interesting stories, but the question is how different this will be than regular police drama. Setting this before Batman is a thing could limit what can be done with the villains, especially considering how tied to Batman many of them are. But hey, maybe this will carve out a niche for itself in the crowded TV landscape.
Or maybe Fox will mix up the episode order, shift the series around its schedule, and cancel it after one season. It happened to Firefly, it's still happening now, and it could happen again!
Source: Empire