Posted by Bob Muir on Jul 30, 2014 in
Videogames
|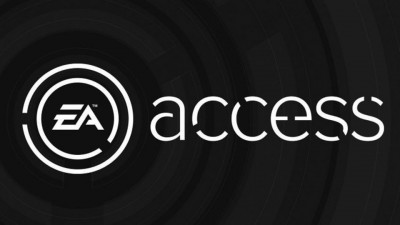 Though I'm a firm proponent of physical media, I can't deny some of the potential benefits of a digital future, especially for rentals. While GameFly offers disc rentals similar to Netflix's mail service, there currently isn't a similar service for digital rentals — until now. EA has announced EA Access, a subscription service for Xbox One that allows gamers to play multiple EA games for a monthly rate. You won't own the games, but you'll have access as long as you keep paying, like a mix of Netflix and PlayStation Plus. The service has launched its beta with FIFA 14, Madden NFL 25, Peggle 2, and Battlefield 4, with more games on the way (likely before the full launch).
But those games aren't all you're getting. Members will get early access (five days) to trials of upcoming games, like Madden NFL 15, NHL 15, FIFA 15, NBA Live 15, and Dragon Age: Inquisition. In that regard, it's similar to the EA Sports Season Ticket offer that ran the past few years for $24.99, except expanded to non-sports games. Also similar to that program is a 10% discount on all EA content in the Xbox Games Store, be it DLC or games.
EA Access costs $4.99 per month or $29.99 per year. You can buy it online or at Gamestop stores, available in the US, Canada, and Europe. I think the price is fair enough, provided more games are added, though there's always room to be more competitive. The idea has merit and likely isn't perfect, but I'm happy to see game companies experimenting with these new distribution methods. I'd be fine with games being kept from subscription services for a period of time to allow the game to make money with sales, as long as the game still reach the services in a timely manner. There's lots of ways this could go, so as long as the consumer is not being taken for a ride, I'd be optimistic.
Source: Polygon