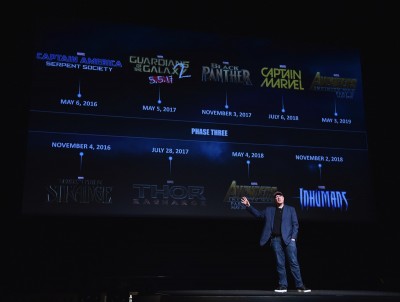 If you're a Marvel fan, you have good reason to be very, very excited. Marvel Studios has announced all nine — yes, nine — films that will make up "Phase Three" of the Marvel Cinematic Universe, lasting from 2016 to 2019. (Phase Two will end not with Avengers: Age of Ultron, but instead end on July 17, 2015 with Ant-Man.) Marvel Studios head Kevin Feige made a ton of announcements which apparently weren't fully worked out until recently, or else they'd likely have announced them at Comic-Con. Some of these may have been rumored in the past, but there's still a lot of new information, including three films in both 2017 and 2018, so let's jump in!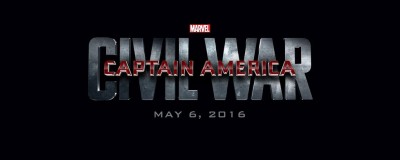 May 6, 2016 – Captain America: Civil War
Previously known as Captain America 3, it turned out those rumors were true. After initially faking out the crowd with the subtitle "Serpent Society" (see the header image), Feige confirmed that the third film would be Civil War. Captain America will confront Iron Man over the Superhero Registration Act (or something similar), causing events that propel the rest of the films in Phase Three. Feige explained that since secret identities aren't as big an issue in the MCU, so the conflict would be more about creating an oversight committee for all these people with special abilities. (Feige notably didn't respond to questions about Spider-Man's involvement in the original comic's story.) Black Panther will also debut in this story, playing a significant part and appearing in costume. But more about that later. The Russo Brothers will direct, as they did for The Winter Soldier. And as for that joke title? Feige said it was mainly a joke, but that they would consider doing something with it.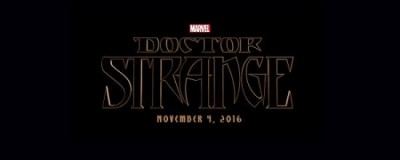 November 4, 2016 – Doctor Strange
Doctor Strange was also already known, though its date has been pushed back to November. This might be related to the lack of an official casting announcement for the lead role. While it was rumored recently that Benedict Cumberbatch may take the role, Feige stressed that if there was an official casting to announce, it would be announced (which it wasn't), joking that pretty much every single actor has been rumored for the role. Horror director Scott Derrickson will direct what seems likely to be a very visually-driven, trippy film. Feige notes that to introduce the supernatural to the MCU, they'll be incorporating "everything from quantum mechanics to string theory," with Strange as our guide to "parallel dimensions." That excites me much more than a casting announcement.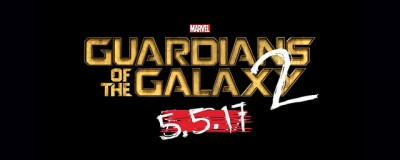 May 5, 2017 – Guardians of the Galaxy 2
There's not much to say about Guardians of the Galaxy 2 right now. We've known about it since Comic-Con, where it was announced before the first film even premiered. James Gunn will return to write and direct. What has changed, however, is the release date. The movie will open almost three months earlier, at the start of the summer blockbuster season, likely due to the unexpectedly-strong box office performance of the first film. It leaves behind its previous release date, which is now filled by…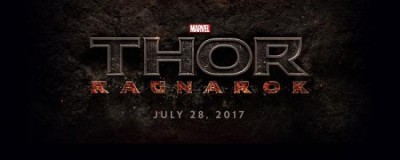 July 28, 2017 – Thor: Ragnarok
Previously just Thor 3 (and dateless), Thor: Ragnarok has an ominous sounding subtitle. If you're not familiar with Norse mythology, Ragnarok is the battle at the end of the world in which most of the mythology's major players are killed off. We don't know what the plot will be, but considering the end of Thor: The Dark World, which depicts Loki masquerading as Odin on the throne of Asgard, it's sure to be apocalyptic. Tom Hiddleston is confirmed to return as Loki, but the bigger challenge will be trying to make Thor as interesting as his adopted brother. Feige promises to "take Thor to another level of his own franchise," so hopefully this will be The Winter Soldier of Thor films.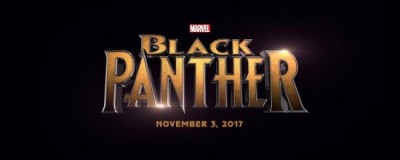 November 3, 2017 – Black Panther
While he will first appear in Captain America: Civil War, Black Panther will get his own film in November 2017. Chadwick Boseman (most recently James Brown in Get On Up) has been cast in Black Panther for both films, with Deadline reporting he has a five-film deal; it's likely he'll be appearing in other Marvel movies in the future. As for the plot, Black Panther is a prince who may become king of the African country Wakanda. His film will deal with the isolated Wakanda opening up to the rest of the world. When asked if Marvel would seek an African-American director, Feige stated that they were looking for the best directors possible regardless of demographic. That being said, he also noted he may talk to Django Unchained producer Reginald Hudlin, who wrote Marvel's Black Panther comics from 2005 to 2008.
Feige notes that seeds have already been sown for the character. Those with sharp eyes may have noticed some hints in the recent Avengers: Age of Ultron trailer, such as Andy Serkis possibly playing Ulysses Klaw (arch-enemy to Black Panther), as well as what looks to be Ultron dipping his hand in a substance that could be liquid vibranium. In the comics, vibranium is an extremely rare metal basically only found in Wakanda; it was used in the construction of Captain America's shield. Though it releases late in the year, Black Panther sounds like an intriguing way to make a superhero film.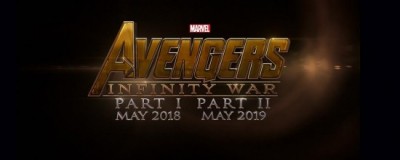 May 4, 2018: Avengers: Infinity War Part I
As previously rumored, Marvel is splitting the third Avengers film into two movies, presumably because the story they're trying to tell is too big. Called Avengers: Infinity War Part I will release in 2018. There are tons of rumors surrounding these movies, but all we know for sure is that they're going to be a big team-up where tons of superheroes fight against Thanos over the Infinity Stones. No director is attached, though rumor has it that Marvel is talking with The Russo Brothers. Considering how well Joss Whedon handled The Avengers, I'd still hope that he returns to conclude this storyline.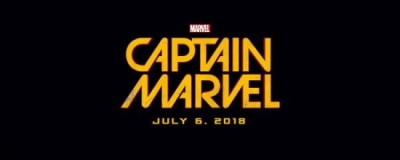 July 6, 2018: Captain Marvel
To clear things up: yes, this is the female version of Captain Marvel, Carol Danvers, who was previously known as Ms. Marvel. While Wonder Woman may beat her to the punch as the first modern female superhero movie, fans have been excited for a while at the prospect of a Captain Marvel movie. Feige noted that development has lasted as long as Guardians of the Galaxy and Doctor Strange, with the challenge being figuring out how to do it right. Her powers are cosmic in origin, but her usual adventures are on Earth. Katee Sackhoff was previously rumored to be in the running, but nothing is confirmed. While Feige talked about wanting the best director for the film instead of specifically targeting a woman to direct, it's worth noting that the showrunners for the upcoming Agent Carter and Jessica Jones TV series are women.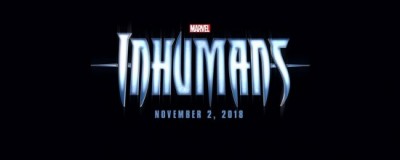 November 2, 2018: Inhumans
Devoted Marvel fans have pieced together the possibility of an Inhumans movie based on very subtle clues in productions like Agents of S.H.I.E.L.D., as well as Feige's desire to do one. Now it's confirmed, with a ton of new characters and new superpowers. The Inhumans are a secret, genetically superior branch of humanity that resulted from alien (Celestial and Kree) experiments when we were still primitive. Feige said that we'd start seeing easter eggs about them sooner than we think, which confirms my suspicions about where some of Agents of S.H.I.E.L.D.'s subplots may go. (They may be a replacement for mutants, which Marvel can't use due to Fox's ownership of the X-Men movie rights.) This is also Marvel's 20th movie, so this is a way to continue refining their universe, as well as possibly spawning a franchise or franchises of their own.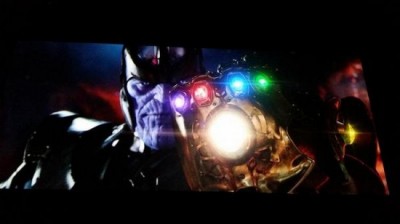 May 3, 2019: Avengers: Infinity War Part II
Phase Three will conclude with the second part of Infinity War. It's not clear if there will be more movies in 2019, but I'd say it's a safe bet. Since I've already covered most of this news above, please watch this shakeycam teaser instead, followed by some indulgent speculation.
For those of you keeping track of this overarching plot, you may know that the Tesseract, the Aether, and the Orb (or rather its contents) from previous Marvel movies are considered Infinity Stones. In a teaser trailer made mostly of old footage, we hear people talking about ancient, powerful forces while showing these three objects, as well as Loki's mind control scepter used in The Avengers; if you remember The Winter Soldier's post-credits scene, which reveals that the scepter is in Hydra's possession, seems to hint it's more important than it seems, possibly being another Infinity Stone.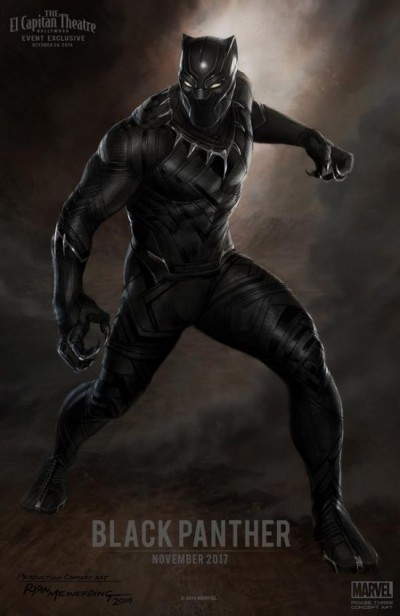 So what didn't Marvel announce? Well, there's no stand-alone movies planned for Black Widow or the Hulk, which is a little sad. Fans had hoped to hear about something along the lines of a Planet Hulk adaptation or a Black Widow prequel that delves into her past (as well as serving as another female-led film in a male-dominated genre). Feige says they'll both play important roles in the upcoming films, so I wouldn't be surprised if they got mixed in as supporting characters in the other films. There's also no Hawkeye film planned, but I don't know that anyone was expecting that.
But overall, this was a fantastic announcement. Unlike WB and DC's announcement of its upcoming connected superhero universe, I get the sense that Marvel has thought through their plans very carefully for many years. It's going to make waiting until 2019 to see the end of the Infinity War story very, very hard.