Posted by Bob Muir on Oct 21, 2014 in
Videogames
|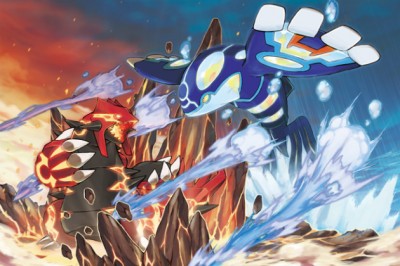 Nintendo, why didn't you just say this from the start? If you missed signing up for the Pokemon Trainer Club newsletter (or didn't care to bother), you can still get a code for the 3DS demo for Pokemon Omega Ruby and Alpha Sapphire. This demo is a unique adventure that lets you catch some new Mega-Evolved Pokemon and items that will transfer to the full game. Nintendo has announced several more ways to get a code.
You could try getting a code from select cinemas (from Nov. 7-Nov. 13). You could bug game retailers for a code during the holidays, if they happen to have them. You can get a free code from buying Pokemon Art Academy (out Oct. 24) on the 3DS eShop. Similarly, you'll get a code for buying Pokemon Puzzle Challenge (out Nov. 6) or Pokemon Trading Card Game (out Nov. 13) from the 3DS Virtual Console on the eShop. (Also, that apparently counts as an announcement of those two games getting rereleased.) You could be one of the people with Nintendo Network IDs who signed up for Nintendo marketing emails, in which case you might get the code emailed to you on October 31.
If you feel like going to an event, you can get two codes — one for you and one for a friend — at the holiday mall tour (from Nov. 24-Dec. 21). Just ask to play any of the games, including Pokemon, and you'll get the codes. But there are only 16 locations throughout the country, so you may not be close to one.
Or Nintendo could just not be completely crazy and just release the demo for free for everyone. You know, so people can try out the game and earn their bonuses without jumping through hoops. But that's just silly talk.
Source: Nintendo