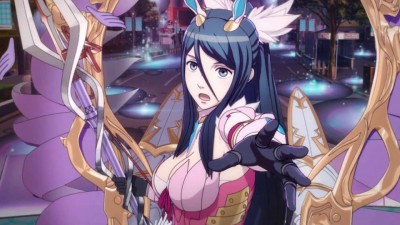 It seems that 2015 is truly the Year of the Amiibo for Nintendo. While many games were shown off on their latest Nintendo direct, many of the major ones had corresponding amiibo announcements. Let's start with Super Smash Bros. news first though. The Mewtwo DLC is pretty much ready and will be released on April 23 for $3.99, or $5.99 for both systems. Those who earned the character for free via the Club Nintendo promotion will get him on April 15. Lucas (from Mother 3 and Brawl) was announced as the second DLC character, due sometime in June. Future characters may be influenced by your votes on the Smash Bros. Fighter Ballot that just launched on smashbros.com. And if you want to spend more of your money, there will be new Mii costumes available. The cost of the costumes seems reasonable at $0.75 each, or $1.15 each for both systems.
Of course, what about all those Smash Bros. amiibo, and why hasn't North America gotten release dates for Wave 4 yet? Turns out that they're still on their way, but the line-up has changed slightly. Charizard, Lucina, Ness, Pac-Man, Robin, and Wario are still in, but Greninja and Jigglypuff have been added, with this modified wave coming out May 29. Dark Pit and Palutena are coming in July, with Bowser Jr., Dr. Mario, Ganondorf, Olimar, and Zero Suit Samus due in September. (Other countries may have different release schedules.) Furthermore, Mewtwo and Lucas amiibo will also be coming later this year. That leaves only a handful of characters in the game that still need amiibo after that point. Annoyingly, Nintendo plans to continue retailer-exclusive amiibo, with GameStop already announcing that Ness is exclusive to their store.
Yoshi's Wooly World on Wii U was previous confirmed to use the Yoshi amiibo somehow, but now we know there will be three Yarn Yoshi amiibo available too. They won't be made of plastic like other amiibo, and they'll come in three different colors. The amiibo and the game will be out this fall.
As rumored, the Wii U's Splatoon is getting two Inkling amiibo, a boy and a girl. You can buy them separately, or you can get them in a three-pack with a squid amiibo on May 29. The promised restock of the Marth amiibo (Fire Emblem) is also happening in May.
Of course, people have been wondering if Nintendo would release a game that required amiibo in the same way that Skylanders requires its toys. That game is Animal Crossing: Happy Home Designer on 3DS. It's all about decorating your house and completing challenges from your animal friends. There will be no traditional amiibo; instead, amiibo cards will be available to purchase, each inviting new animals and challenges. It's set to be released this fall. And on the same fall day, the long-promised amiibo reader for older 3DS systems will also be released.
And finally, Nintendo is releasing a previously-rumored free Wii U app called Amiibo Tap: Nintendo's Greatest Bits. Any amiibo you tap will unlock a three-minute demo of a classic Nintendo game, with further taps offering other short scenes. Strangely, the game you get doesn't necessarily correspond with the game the amiibo is from. This feels just short of being something cool, but I guess it's a little extra value for your amiibo if you want it. I'd rather stick with the actual games, even if I have to buy them.
Fire Emblem also had a healthy presence. Besides reminding us that you could use Marth, Lucina, and Robin amiibo in Code Name: S.T.E.A.M. on 3DS, we saw the first footage of the still unnamed crossover between Fire Emblem and Shin Megami Tensei. News on this title was so nonexistent, I wouldn't have been surprised if it had been canceled, but it lives! I'm not sure what was going on in this Atlus collaboration, but it sure looked interesting. A long trailer for the next Fire Emblem game on 3DS was also shown. It seems that you pick between supporting the peaceful army that is repelling invasion, like in a traditional game, or supporting the invading army, which will be more difficult and unconventional. It's offering two different versions of the same storyline, but almost seems like your experience would be different enough to be two different stories in one game.
Finally, there were a few more notable game announcements. Fatal Frame: Oracle of the Sodden Raven, the fifth entry in the series, is getting an international Wii U release in 2015. (Fatal Frame 4 on Wii never saw a Western release.) Mario Kart 8's second DLC pack is coming on April 23; an update on the same day will introduce more amiibo-unlockable Mii costumes and the first ever 200cc mode on the same date. Attack on Titan: Humanity in Chains was announced for international eShop in May, while Puzzle & Dragons Z/Puzzles & Dragons: Super Mario Edition will be out May 22 in the eShop. Two new StreetPass Mii Plaza games, Ultimate Angler and Battleground Z, will be out on April 16. And Mario Maker is coming out this September, with the available palettes increased to SMB, SMB3, SM World, and New SMB.
Finally, N64 and DS games are finally available on the Virtual Console. You have various options on how to split up the DS screens between your TV and the GamePad, while the N64 has lots of configuration options to help you best wrangle that octopus controller (and includes rumble pak support). N64 games will cost $10-12 (or only $2 if you own the Wii VC version), while DS games will cost $7-10. Yoshi's Island DS and Super Mario 64 are both available right now. Yoshi Touch & Go and WarioWare: Touched! will be out April 9. Donkey Kong 64, Mario Kart DS, and Paper Mario will be out April 16, April 23, and April 30. (Since all of these are $10, let me advise you to skip the mediocre Yoshi games.)
So those are the highlights. You can check out the video below to see it as it happens and get more details if you like, but many of these details weren't new or that notable. The Fire Emblem trailers are certainly worth checking out though! I'd expect the next Nintendo Direct to be their E3 announcements.
Source: YouTube