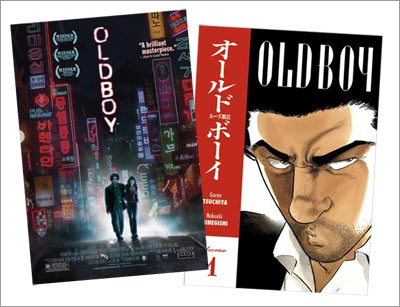 Oldboy (올드보이) was a popular 2003 revenge film from Korea which was based on a Japanese manga by the same (オールド・ボーイ) written by Nobuaki Minegishi and Garon Tsuchiya which ran from 1996 until 1998. Now normally I'm 100% against Hollywood remakes, but in this case I'll make an exception. I think if Spielberg tackles Oldboy that it might popularize and open the door for more Asian cinema to come to the United States. And if he can get a popular actor like Will Smith involved that would be a real cherry on top:
Spielberg, Smith in talks for 'Oldboy'
Pair may kidnap remake of Korean drama
"Steven Spielberg and Will Smith are in early discussions to collaborate on a remake of Chan Wook-park's "Oldboy." DreamWorks is in the process of securing the remake rights, and the new pic will be distributed by Universal. In the 2003 Korean original, a man gets kidnapped and held in a shabby cell for 15 years without explanation. Suddenly, he's released and given money, a cell phone and clothes and is set on a path to discover who destroyed his life so he can take revenge."
Here's a trailer from the Korean film:
And here are several cool looking wallpapers from the Korean film from the Japanese website promoting it: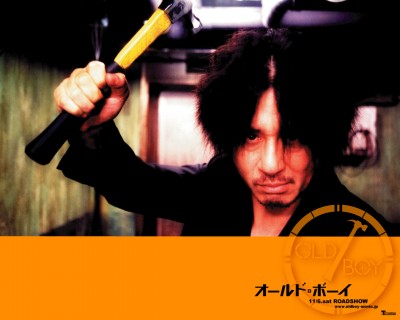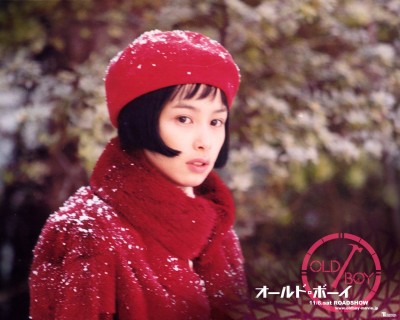 Special thanks to the website Mr Smith Feels for the manga information.