From the company that brought the world Infinity Online, Rusty Hearts is a Korean translated MMORPG for gamers to consume. This online video game is currently available as a Closed Beta Phase 2 testing format, so interested players can sign up to test this game out.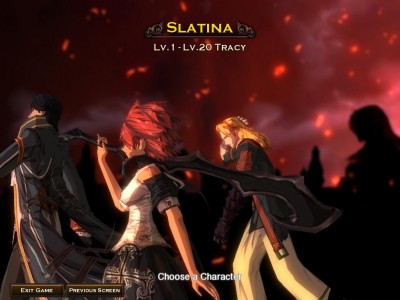 Players get to complete dungeon crawling missions on racking up skills with killing monsters and fulfilling quests. This game is accomplished by brawling and long hours of grinding to achieve the statistics needed to beat the dungeons. Players can choose between a party of four characters as it is shown from the screencap above. However during the beta period, only three can be chosen to test.
Gameplay and dungeon crawling time can only level one character at a time. However you can earn items and accessories that is suitable for other characters not being played. It is still in development, but later in the game, there are options and missions to customize your characters in unique fashion or gears they have. The potential for lol moments in obtaining cardboard boxes is something to be seen and wait for.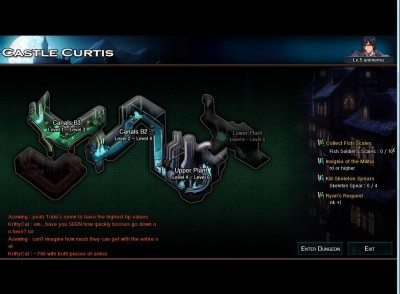 This game is similar to other online MMO's in terms of a having a typical village and then sites (dungeons) to complete missions. As the screencap indicates, dungeons are separated by stages and monsters. There has been some comparison made to Castlevania. The scenery, mood, monsters and background music make both game setting similar. What also makes Rusty Heart an appealing game to play is the familiar anime styled character design and intense graphics or fighting sequences that can be seen if executed correctly. Players can choose between using a gamers controller pad or a computer keyboard, options can allow for easy customization. There is an established community in the forum and Facebook.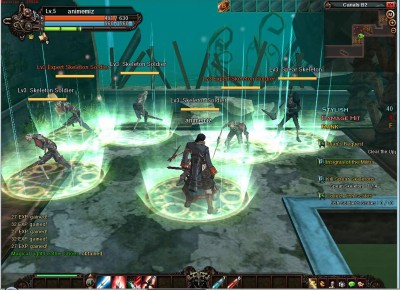 If your eyes can handle it, there is a 3D option to experience. This is the norm in gaming, your eyes popping out due to the intense graphics. Though if your eyes can't handle this excitement,there is the option to turn to 3D off just as a Nintendo 3DS has a switch. The screencap above shows a battle scene with 3D turned off. Imagine Rusty Hearts as a game to be experienced if you are a gamer who enjoys developing characters, and get involve a world where there is a larger community.