Posted by Michael Pinto on Apr 19, 2009 in
Videogames
|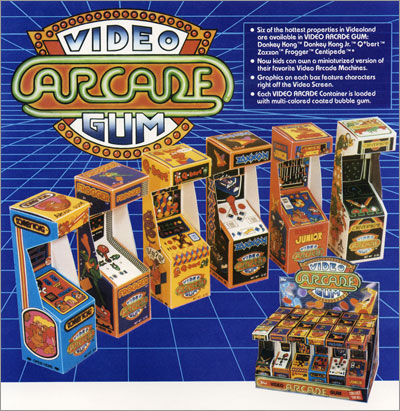 I've always associated Topps with their amazing baseball cards but I had no idea that they ever did anything this clever: In 1983 they had a series of "Video Arcade Gum" which came in individual boxes that were shaped like (you guessed it) video arcade games! I'm surprised that this product never took off because I don't remember seeing it back in the day. The games they featured included Donkey Kong, Q*bert, Zaxxon, Frogger and Centipede. The quality of these package designs looks great: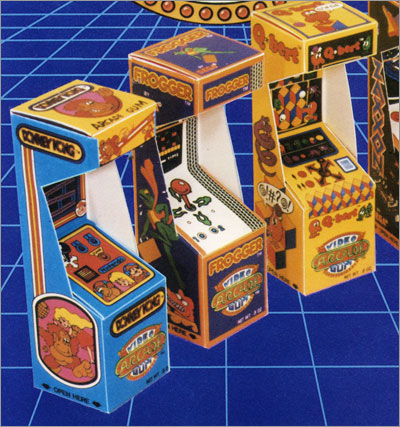 These are the selling points from the sales sheet: "Now kids can own a miniaturized version of their favorite Video Arcade Machines":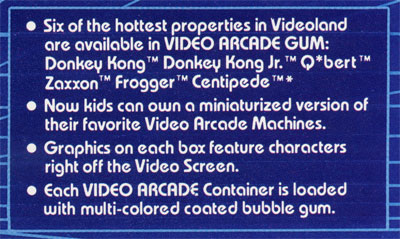 The point of purchase display they came with also looks amazing as well:
I wish these were still on sale today! Found via Jason Liebig.