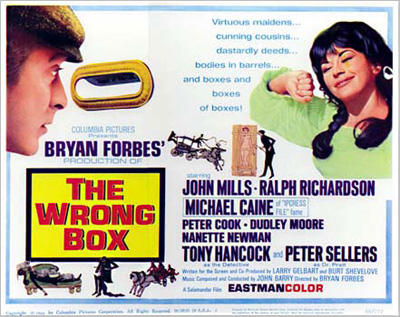 Michael can, Peter sells it, Dudley's more and Peter cooks; in short Wrong can do no wrong. Cut to the chase: The Wrong Box is one of the funniest movies ever made, period (wait, make that an em dash) — Some Like It Hot funny, Blazing Saddles funny, Airplane! funny — and it's not on DVD (at least not legally). Fortunately, as I discovered over the weekend, you can catch it on the planetary repository of audio-visual material known as 'YouTube' in delicious ten-minute chunks:
In the 1966 Victorian comedy, two elderly brothers (irascible John Mills and unbelievably boring Ralph Richardson) are the last surviving members of a 'tontine.' Michael Caine (in a magnificent deadpan performance) is Mills' dim-witted adopted son, prissy Peter Cooke and randy Dudley Moore (a Mutt-and-Jeff pair to rival Bialystock & Bloom or Laurel & Hardy) are Richardson's scheming adopted cousins and Peter Sellers, as the dissolute Dr. Pratt delivers a gem of a cameo.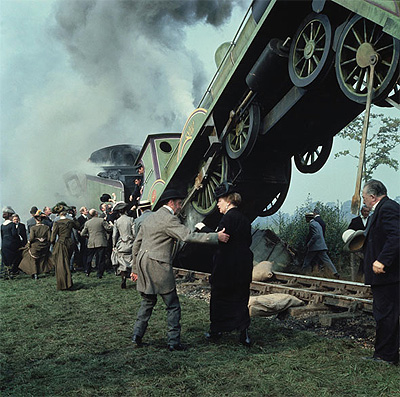 Impeccable timing, direction (courtesy of Bryan Forbes), performances and a script by Larry Gelbart and Burt Shevelove from a Robert Louis Stevenson story make gags I know by heart perpetually funny; quoting or describing them wouldn't begin to do them justice. (Okay just one; Cook: "Doctor, I'm looking for a death certificate [to fake his uncle's death]." Sellers, in a shaky voice: "Aren't we all?") Just give the first segment a chance and I guarantee you'll be sitting in front of your PC for the next 105 minutes, laughing your arse off.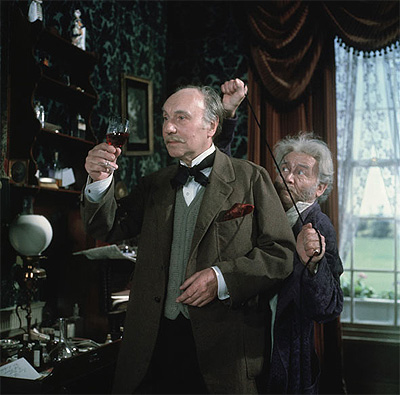 Below: A set of posters from the film.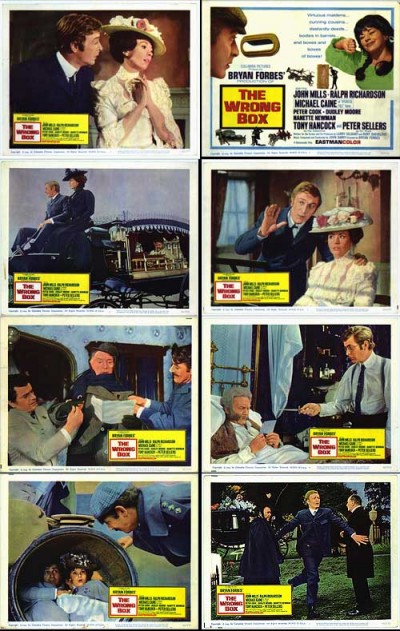 Joe is an occasional animation scripter and freelance NYC writer covering animation and sci-fi/fantasy entertainment. His work has appeared in the NY Daily News, Newsday, the New York Press and, as they used to say on Rocky and Bullwinkle, 'a host of others.' He is a regular contributor to the animation industry website awn.com, but it's much easier to visit joestrike.com to see what he's been up to lately.