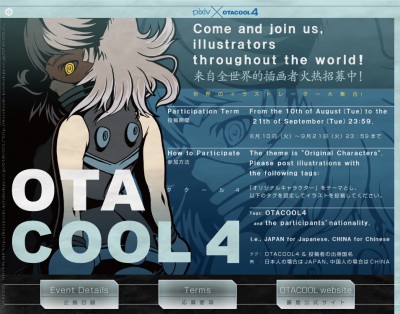 Just the other week, I ranted on how I felt the latest book in the Otacool series had dropped the proverbial ball with its return to otaku-based interior design, and even shared my fears about the direction the series may have been headed. Thankfully those fears may have been addressed, as Kotobukiya has recently announced the theme for their next installment — worldwide illustrators. This time the Kotobukiya has teamed up with Pixiv, rather than Danny Choo, to help them pick which art will be published. For more information on how to submit your art for consideration, check out the Pixiv website.
Finally, I feel I owe Danny an apology. I had previously assumed that he had more say regarding the content of the previous three books, but according to him, he only helped to collate the data, and Kotobukiya handled everything else.
Tim is a pro-blogger and freelance writer out of San Diego, California. In addition to Fanboy.com, he contributes to the ModernMethod Network of sites as the Features and Reviews Editor for the Japanese culture and entertainment blog, Japanator. He's also an Assocaite Editor for the collectible toy culture blog, Tomopop. For more information, follow him on twitter, or check out TimSheehy.com.