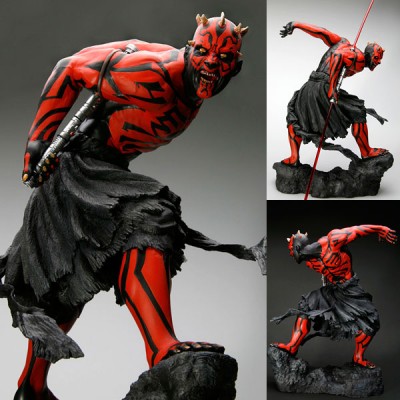 With the exception of Darth Maul, I practically loathed the recent Star Wars films. They had their moments but between Jar Jar and Hayden Christensen, they left a lot to be desired. Maul, on the other hand, was mysterious, menacing, and the first on-screen character to wield a dual-bladed lightsaber. Sure he had his flaws, but as far as I'm concerned, this statue alone more than makes up for that lack of character development.
The statue itself features a unique pose similar to that of a samurai wielding a naginata, or spear, while scowling like an Japanese oni — not surprising given the similarities one could draw from his demonic looks. It's pretty obvious that Kotobukiya had a heavy hand with the design, but that's nothing to complain about. Keep an eye out for the statue when it hits online retailers next February.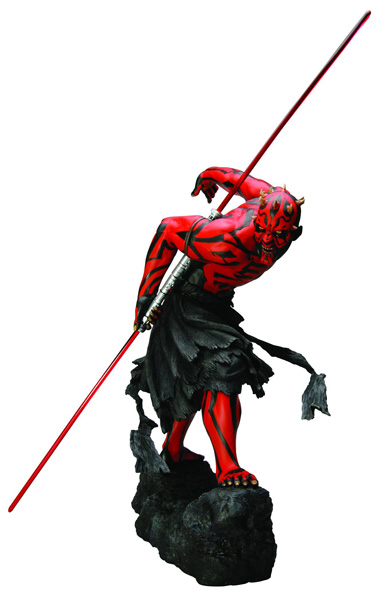 Tim is a pro-blogger and freelance writer out of San Diego, California. In addition to Fanboy.com, he contributes to the ModernMethod Network of sites as the Features and Reviews Editor for the Japanese culture and entertainment blog, Japanator. He's also an Assocaite Editor for their popular gaming blog, Destructoid, and the collectible toy culture blog, Tomopop. For more information, follow him on twitter, or check out TimSheehy.com.