Posted by Tim Sheehy on Nov 16, 2010 in
Videogames
|
There has to have been countless iterations of this game over the years but it's looking more and more like Pac-Man Championship Edition DX may be the best to date. Scheduled for release via Playstation Network and Xbox Live!, this sequel features multiple game modes, and gameplay tweaks such as slow motion, bombs and a new type of ghost. Much like the original Pac-Man Championship Edition released back in 2007, the visuals are stunning, clean, and colorful. If you haven't seen for yourself, check out the video above. Pac-Man Championship Edition DX is scheduled to release sometime this week. 
As far as I know, Namco hasn't made any announcements about bringing any other remakes overseas, but Japan will also be receiving updated versions of Galaga Leigons and Aero Cross. Hopefully they'll let us know their plans the near future, until then, we'll just have to wait.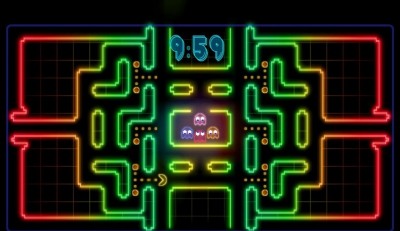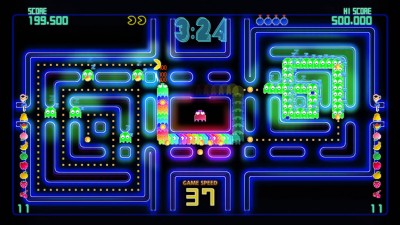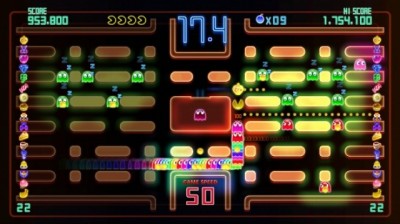 Tim is a pro-blogger and freelance writer out of San Diego, California. In addition to Fanboy.com, he contributes to the ModernMethod Network of sites as the Features and Reviews Editor for the Japanese culture and entertainment blog, Japanator. He's also an Assocaite Editor for their popular gaming blog, Destructoid, and the collectible toy culture blog, Tomopop. For more information, follow him on twitter, or check out TimSheehy.com.