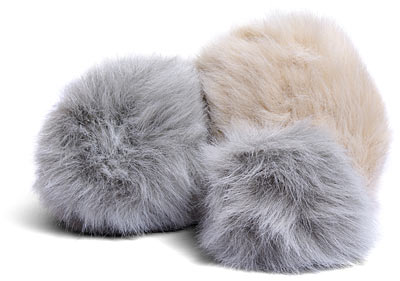 There's nothing quite like owning your very own Tribble. They're cute, adorable, and run on AA and AAA batteries — well, these ones do. Thankfully you'll probably never have to worry about running into a Klingon, so I imagine they'll probably stick to purring contently whenever you handle one. In addition to that, they won't infest your starship, closet, or bed unless you purchase enough of them. Unlike their Original Series counterparts, they're not born pregnant. As Kirk so poignantly put it, "Too much of anything, Lieutenant, even love, isn't necessarily a good thing."
You can order yours from ThinkGeek for only $15 or $20 depending on the size — they even come in pink.
Tim is a pro-blogger and freelance writer out of San Diego, California. In addition to Fanboy.com, he contributes to the ModernMethod Network of sites as the Features and Reviews Editor for the Japanese culture and entertainment blog, Japanator. He's also an Assocaite Editor for their popular gaming blog, Destructoid, and the collectible toy culture blog, Tomopop. For more information, follow him on twitter, or check out TimSheehy.com.