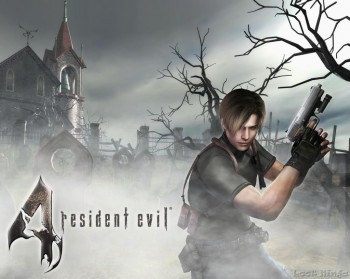 Like many of you, I found Resident Evil 5 to be a bit underwhelming — especially after having played through 4 — so you can imagine my frustration when they decided to release additional DLC for that latest title in lieu of simply moving on to a bigger and better sequel. That said, I had no objections when Capcom recently announced their latest project, Resident Evil Revival Selection — an HD remake of Resident Evil 4, and it's predacessor of sorts, Resident Evil: Code Veronica for the PS3 and Xbox 360.
I imagine this means we'll be treated to some killer high resolution graphics and maybe even some updated gameplay. Some of you may recall, Code Veronica featured the fixed camera angles from earlier entries in the series. No word on when we can expect to see this released just yet. I'm sure we'll probably see screenshots or trailers as we grow closer to E3 later this year.
news via andriasang
Tim is a pro-blogger and freelance writer out of San Diego, California. In addition to Fanboy.com, he contributes to the ModernMethod Network of sites as the Features and Reviews Editor for the Japanese culture and entertainment blog, Japanator. He's also an Assocaite Editor for their popular gaming blog, Destructoid, and the collectible toy culture blog, Tomopop. For more information, follow him on twitter, or check out TimSheehy.com.