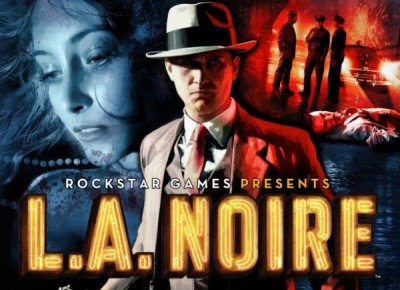 Like many of you, I've spent the last week glued to my copy of Rockstar's latest thriller, L.A. Noire. As you may already know, the title's inspired by film noir — a genre defined by its hardboiled action, dark narratives and unique visuals often associated with the '40s and '50s.  The game itself borrows heavily from the novels of James Ellroy and films like Chinatown, and The Big Sleep. If you've been enjoying the game so far and want some supplemental material to watch, look no further.
James Ellroy's novels are a great place to start, but assuming you don't have time to pick up a book, there have been several film adaptations that fit the bill. L.A. Confidential, and The Black Dahlia, both feature a star-studded cast. In fact, you might find several of the characters in those films to be disturbingly similar to the characters in the game. Of course, the characters were developed as an homage to Ellroy's. Admittedly, The Black Dahlia made for a far better novel than its big-screen adaptation, but it isn't terrible by any means.
Chinatown is another great detective flick that blends mystery and drama set in a decade earlier in the late '30s. and stars a young Jack Nicholson as a private eye, charged with investigating a cheating spouse. He later becomes entangled in a greater conspiracy as the plot continues to thicken. 2002's Road to Perdition stars the likes of Tom Hanks and Paul Newman. It's set during the great depression and follows the story of a mob enforcer on a quest for vengeance.
I'd recommend even more, but the fact of the matter is that there are so many great films out there and these are really just the tip of the iceberg.  If you do decide to watch any of these films before completing your game of L.A. Noire, try not to draw too many conclusions. While the characters are similar and several of the plot elements may seem derivative, they're definitely separate.
Tim is a pro-blogger and freelance writer out of San Diego, California. In addition to Fanboy.com, he contributes to the ModernMethod Network of sites as the Features and Reviews Editor for the Japanese culture and entertainment blog, Japanator. He's also an Assocaite Editor for their popular gaming blog, Destructoid, and the collectible toy culture blog, Tomopop. For more information, follow him on twitter, or check out TimSheehy.com.