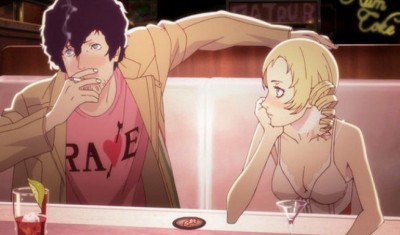 Last month Atlus had surprise hit on their hands when Catherine set a company record by selling over 200,000 copies within the first week. Personally, I found the game to be both entertaining and insightful despite relying on its sexy visuals to market itself. The script is often hilarious and the voice acting has that Atlus-polish we've become so accustomed to. Between the increasingly complex puzzles and "choose your own adventure"-esque interludes, I felt it offered a bit more than just lip-service. Puzzles and sex aside though, the game just wouldn't be the same without some alcohol in the mix. Recently, a Cathrine-themed bar opened in Japan offering cocktails inspired by the characters you encounter throughout the game. While they didn't offer the exact measurements, you can try to concoct some of these delicious drinks on your own with the ingredients listed below. Frankly, I can't wait to try some myself, but something tells me they'll be difficult to perfect. Anyone brave enough to try?
✰Vincent
White Rum, Cola, Cut Lime. Made in the motif of the Rum and Coke Vincent drinks in the game.
✰Catherine
Framboise, Peach, Grenadin. The framboise is apparently meant to represent deep regret and affection.
✰Katherine
Black Sumbuca, Milk, Cream. The black sumbuca was used because the game's developers asked for a dark colored cocktail.
✰Orlando
Beer, Soda, Melon, Yogurt, Cucumber. The development team requested the cucmber apparently because it has something to do with the game…
✰Midnight Venus
Champaign, Amaretto, Cherry. The cherry is meant to be in the image of the character's red afro.
✰Stray Sheep
Yogurt and Milk. Designed in the image of a sheep. This is a desert cocktail.
✰Erica
Mango, Orange, Cherry. Both Erica and Tobia's drinks have two cherries.
✰Jonathan
Nihonshu, Lemon, Tonic.
✰Tobias
Grape Fruits, Tonic, Cherry.
✰Master
Gin, Vermut, Black Olive.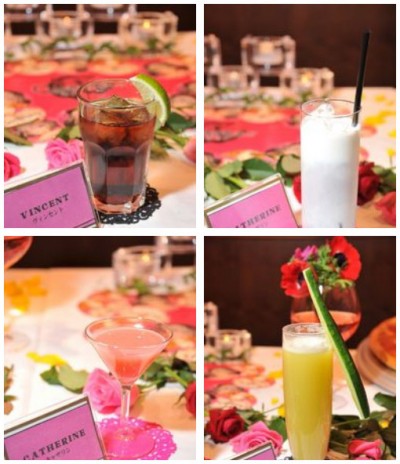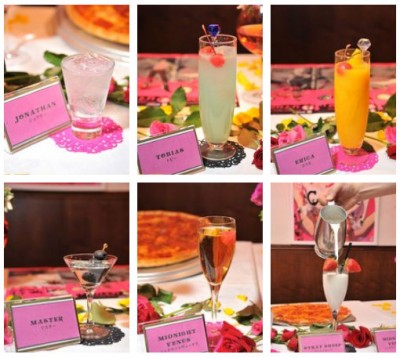 found via nightmaremode