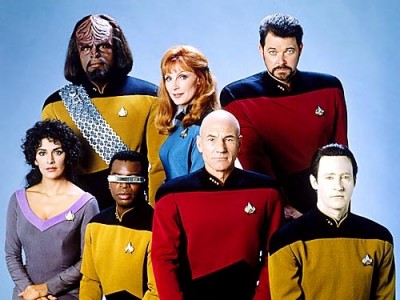 The other month we mentioned the possibility of a Star Trek: The Next Generation HD sampler disc releasing later this year. The report claimed the sampler would feature four remastered episodes, and could be used to gauge consumer interest — as if it wouldn't sell, right? Well, it's not just a rumor anymore. LeVar Burton recently confirmed that the project was indeed a reality via twitter. In addition, several details have come to light regarding the upcoming project. The sampler, which may be officially announced on the show's anniversary later this month, is set for release "on or around 12/6," and may feature the series premiere Encounter at Farpoint. I suppose we can't complain too much with that choice, but I would have much rather had any other episode from season 3 onwards — Best of Both Worlds, anybody?
digitalbits via trekmovie
Tim is a pro-blogger and freelance writer out of San Diego, California. In addition to Fanboy.com, several outlets he's written for include the Japanese culture and entertainment blog, Japanator, and the collectible toy culture site Tomopop. For more information, follow him on twitter, or check out TimSheehy.com.