Posted by Bob Muir on Oct 31, 2012 in
Videogames
|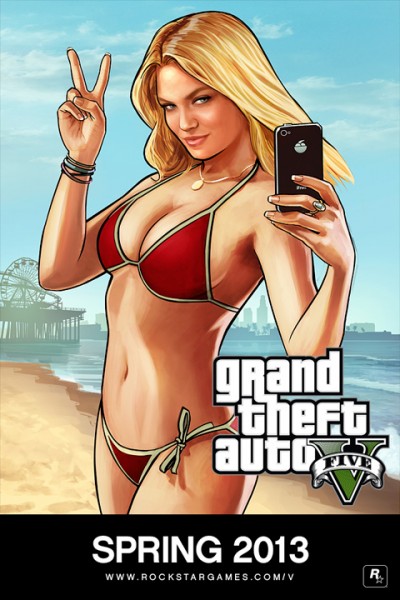 We knew it was coming, but now we've got a clearer idea of when: Grand Theft Auto V is coming as soon as Spring 2013. Rockstar North announced on their blog that the highly anticipated game would release for PS3 and Xbox 360. The company made no mention of a PC version, but PC versions of previous games in the series have typically released after the console versions.
Like part of Grand Theft Auto: San Andreas, GTAV takes place in Southern California, specifically Los Santos, the fictional stand-in for Los Angeles. I was kind of hoping for a return to the neon purple lights of Vice City (a.k.a. Miami), especially since I now live in LA, but Los Santos could still be interesting.
Rockstar promises more information coming in November, as well as preorders starting on November 5. I somehow doubt that retailers could possibly sell out of a major release like GTA, but if you want to be safe, preordering is the way to go.
Source: Rockstar Games