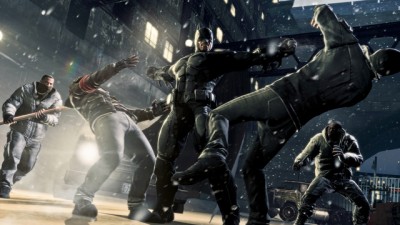 If you remember the first trailer for Batman: Arkham City, the 2011 sequel that took gaming by storm, you'll remember that it was just a long, highly-rendered cutscene. Though not as ridiculously detailed as that one, the first trailer for this fall's prequel Batman: Arkham Origins is in the same vein, showing a younger Batman fighting Deathstroke and other assassins on Christmas Eve before coming face-to-face with primary antagonist Black Mask.
Because this is a younger Batman, Warner Brothers is recasting the voices. From looking around, I've found that Roger Craig Smith (Chris Redfield in Resident Evil 5/6, Ezio in Assassin's Creed II/Brotherhood/Revelations) will be voicing Batman, while Troy Baker (Booker Dewitt in BioShock Infinite, Vincent Brooks in Catherine) will voice the Joker, who will appear in the game in some unknown capacity.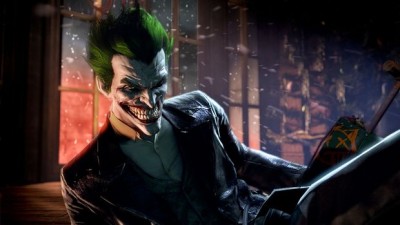 While it's well-known that Mark Hamill planned on retiring from voicing the Joker, I think it's strange to cast another voice actor as a younger Batman when Kevin Conroy, the most well-known voice, has shown he's capable of voicing the younger character too. Add to that his strange confirmation that he would be a voice actor for a new Arkham game (but not actually mentioning Batman) and the mystery deepens. Perhaps he's voicing the current Batman who is narrating a game about his earlier years? I can't see him cast as another character.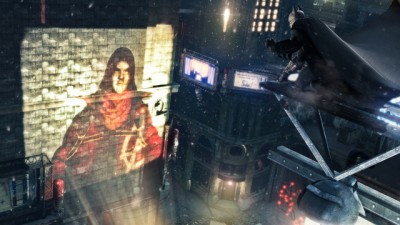 Ultimately though, it looks so far like the game will be similar to Arkham City. It's tough to tell without any gameplay footage, but reading previews suggests that there are not a lot of new ideas so far. There are sidequests with villains like Anarky and more detective-focused clue hunting, but that's all similar enough. Here's hoping Warner Brothers Montreal comes up with some interesting concepts to keep this from feeling like a retread of previous developer Rocksteady's work. Batman: Arkham Origins releases releases October 25, 2013 on PC, PS3, Xbox 360, and Wii U, with a spin-off game, Batman: Arkham Origins Blackgate slated for 3DS.
Source: YouTube