Posted by Bob Muir on Sep 24, 2014 in
Videogames
|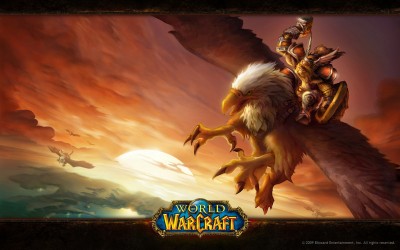 Those expecting the successor to Blizzard's World of Warcraft to release anytime soon should probably stop waiting. Though it was never officially announced to begin with (despite numerous confirmations of its development), Blizzard's next MMORPG, codenamed Titan, has been canceled. Blizzard co-founder and CEO Mike Morhaime spoke on the project, noting that after creating the gold standard MMO with WoW, Blizzard thought it knew MMOs well enough to try to create "the most ambitious thing you could possibly imagine." But after things didn't gel, the developer questioned whether they were even passionate about the project, not finding the game fun enough. That's when Titan entered a reevaluation period.
During that reevaluation, Blizzard looked at who they are and what they were creating. "Are we the MMORPG company?" asked Morhaime. It seems that when the company stepped back to examine things, they questioned whether they wanted to devote the next several years of their life to making another MMO just because everyone expected them to follow up WoW. When it was clear that the answer was "no," Titan was canceled. It's likely some elements may have advanced the developer's abilities or given them ideas for other things, but not only is Titan dead, but the promise of any new MMO games from Blizzard in the foreseeable future.
While some fans may be disappointed (though they shouldn't be too disappointed, considering how little we knew about the project), I think the cancellation is quite impressive. It takes a wise and powerful company to not only toss seven years of work that they weren't passionate about, but to decline sticking to the genre that made them billions just because fans wanted them to stay there.
Source: Polygon